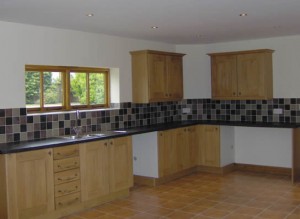 We at SJ in Staffordshire are specialists in building alterations and we understand that that you don't have to move to another property or build one to make it your dream home. Very often people are happy with where they live, love their surroundings, schools, local amenities or need to be near to where they work or have convenient transport links to get them there.
If this sounds familiar to you, then the best alternative is to remodel, morph or transform your current home into the one you've always dreamed of, instead of waiting around for when you can afford to possibly move one day. This project could involve adding a;
Kitchen/Living Dining extension to meet the family needs
Single or double garage with an additional bedroom above
Converting an outbuilding into an office or workshop area to start that new business
Loft extension to turn it into a master bedroom suite
Adding an en-suite to your bedroom
Alteration of existing layout to help the home flow better
Bespoke joinery such as a handmade kitchen or staircase
All of these will add value to your home, so when it comes time to sell your property your invest will be well rewarded. Possibly doubling or tripling the value.
If you're interested or considering this kind of work, don't give your trust and your hard earned money to a building company with no credentials or proven track record use professionals. SJ Building and Joinery Services are registered on the Staffordshire and Stoke on Trent Home Improvement Traders register, as well as the Derbyshire Trusted Trader scheme.
Click the button to view our certificates.   Certificates
Call us today to discuss how we can make your house into the home you've always wanted.
SJ Joinery & Building Services – 01538 724161